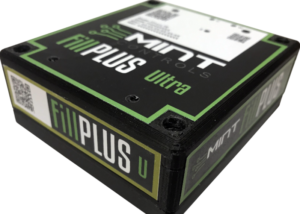 Organizations often find it difficult to monitor the fill level of portable toilets, large waste containers, irrigation wells, and more. Unfortunately, without proper monitoring, problems can arise. It's crucial that cities and waste management companies implement an accurate fill level monitoring system.
Inefficient Waste Collection Leads To Overflowing Waste Bins
More Than 14 Billion Tons of Garbage Makes It's Way Into The Ocean Each Year Through Storm Drains And Other Methods
Spilt Food Containers Attract Animals & Increase the Likelihood Of Animal Attacks
Unnecessary Pick-Ups Increase CO2 Emissions
Spilt Litter Degrades Natural Areas & Kills Plants and Animals
Cities Spend Millions of Dollars Each Year Cleaning Up Spilt Litter
How it Works
Mint Controls' system uses our specially designed Fill Level Sensors to detect the level of liquids, fluids, waste, and other solid matter. The sensors collect and transmit information at regular intervals throughout the day. Our system applies predictive analysis to the information collected to locate patterns and predict problems before they occur. Users can view real-time information regarding fill level, maintenance, and more from our user-friendly Smart City Manager Software.
The system sends automatic alerts when fill levels reach a pre-determined level. This provides plenty of time for maintenance workers to address the situation before it escalates.
Mint Controls' Software displays all information collected by our sensors in an easy-to-read and understand format. This makes it possible for anyone to use the system regardless of their past experience or knowledge of similar technology. The data collected by our sensors is available 24/7/365 from any device that connects to the Internet.
In addition to monitoring when levels become too high, our system can also track when levels run low. This can benefit farmers, restaurant owners, property managers, and other individuals that must ensure adequate levels of water, feed, grain, etc. at all times.
Fill Sensors Send Alerts When Bins Require Attention
Eliminates Spilt Litter
Keeps Litter Out of Storm Drains
Reduces Pick-Ups By 50% or More
Saves Fuel
Reduces the Number of Vehicles on the Road
Reduces CO2 Emissions
Ability to Optimize Driver Routes Using Time-Tracked Data
Increases Productivity
Can Be Retrofitted to Any Container
Communicates Status 24 Times Per Day
Communicates Exact Location Through GPS Technology
Example of Possible Savings
New York City Spends Approximately $1.5 Billion Annually on Waste Collection
Fill Sensors Reduce Waste Collections By 50%
Using Fill Sensors Could Save the City Up To $750 Million Annually!
Fill Sensors Provide A Cost-Effective Solution
Cities Pay As Little As $3.00 Per Device / Per Month
Each Sensor Costs $.00006944 Per Minute
1 Worker Paid $10 An Hour = $.16 Per Minute
2500 Sensors = Cost of 1 Worker
Smart Solutions
We offer three Fill Sensors:
Mint Controls provides everything needed to begin realizing the benefits of our Fill Sensors immediately. We provide all necessary hardware, software, training, and support to ensure optimal use of the system.