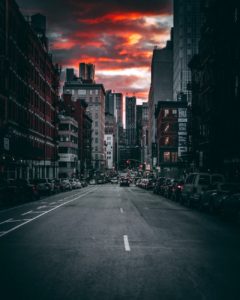 Everyone wants to live in a place where they feel safe, comfortable, and happy. Unfortunately, many cities fail to provide these basic necessities to their residents. Littered streets, loiterers, and heavy traffic can make a city unsafe and unattractive, impacting quality of life for those that live there. It's extremely important that cities do all they can to prevent issues from affecting the safety and comfort of both visitors and residents.
It simply isn't possible for city officials to monitor all areas of the city at all times. This would take an incredible amount of people and effort. Most cities simply do not have the type of funding or resources needed to ensure city spaces stay clean and safe. Fortunately, there is another way. IoT devices are making cities smarter and more efficient than ever before.
Smart Solutions for Modern Cities
Smart lighting helps cities ensure streets and other areas remain well-lit at all times and smart parking meters help alert police when vehicles remain in one spot too long or when illegally parked. These meters can also alert other drivers of available parking spaces.
Smart Waste Bins monitor and track fill level and alert waste management teams when they require attention. This simplifies waste management and ensures litter does not spill onto city streets and sidewalks.
Fill Level Sensors monitor waste in smaller waste bins. They provide a cost-effective and efficient method for monitoring waste level and ensuring all litter is removed as needed. This reduces waste management costs and makes waste collection more efficient, freeing up traffic by reducing the number of pick-ups required.
LiDAR security systems placed on waste bins, light poles, or other areas throughout the city provide accurate and reliable people counting and tracking, increasing security and preventing loiterers in public spaces. Configuration of the system allows it to send an alert when someone stays in one place to long or enters a restricted area.
Smart City Solutions
Mint Controls provides smart solutions for businesses, smart cities, and individuals living in the United States and abroad. We work with each of our clients to fully analyze their needs and develop a comprehensive solution. Please contact us for more information about our IoT solutions for Smart Cities.