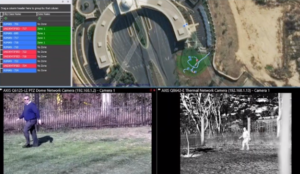 The owners of golf courses often find it difficult to restrict access. This is especially true for high-end golf courses which require a membership. When unauthorized individuals gain access to golf courses without permission, they can cause damage to the course and its features. They also pose a safety hazard and put themselves at risk. It's crucial that golf course owners do all they can to prevent unauthorized access.
Mint Controls provides smart security solutions to golf courses throughout the United States and beyond. Our solutions enable property owners to monitor every area of the golf course. Our security system reduces loss, prevents liability risk, increases profitability, and provides valuable information about member activities and behaviors.
When properly implemented, the right solution provides all the information needed to track every person on the golf course. Mint Controls' advanced security system enables property owners to monitor movement and ensure unauthorized individuals do not enter the premises. This reduces liability risk and the chance of theft and loss.
LIDAR Security System
Mint Controls provides all necessary software, hardware, equipment, and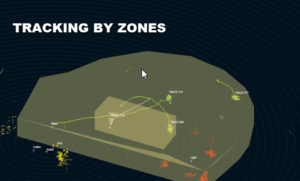 support to prevent unauthorized individuals from entering the golf course without permission. Our solution uses advanced technologies and high quality security cameras to monitor and track each person as they move throughout the space. Our perimeter security system monitors the activities of authorized individuals and notifies management the moment trespassers breach the perimeter. With our solution, management will know exactly who is on the golf course at all times.
Mint Controls' perimeter security system uses LIDAR technology to track people as they travel from one end of the golf course to the other. The system tracks authorized users to ensure they do not cause damage or access areas they are not permitted. The security system tracks unauthorized individuals as they move through pre-determined zones. This allows management to quickly identify and locate trespassers. The system provides automatic alerts the moment it detects suspicious activity. This allows security teams to address trespassers long before they become a problem.
HD Cameras
Mint Controls installs HD cameras around the property to monitor all areas of the course. The information collected by our cameras and LIDAR systems is sent in real-time to our easy to use software dashboard. Predictive analysis allows our system to catch potential security threats before they become a problem. The system sends automatic alerts to notify key personnel of issues, allowing security to take a proactive, rather than reactive approach to a wide range of problems.
Please contact us for more information about our golf course security system.