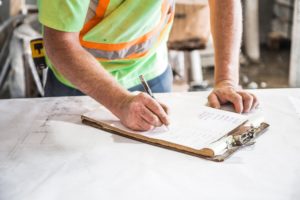 Businesses often struggle to monitor and track inventory. This is especially true for organizations responsible for multiple items. Unfortunately, without proper tracking, things go missing. This creates a major problem for businesses around the world.
Customized Technology Solutions
Mint Controls creates customized solutions designed to solve the complex problems faced by businesses today. Our inventory tracking solution increases efficiency and accountability while preventing loss. Using RFID technology and system integration, our solutions address a number of issues. Our solution reduces loss, eliminates lengthy inventory management processes, increases customer satisfaction, and improves profitability.
Mint Controls uses RFID tags to mark each piece of inventory with a unique identification. Our system automatically scans these tags on a regular basis, providing details on product name, type, and exact location. This system provides a cost effective and extremely accurate method for tracking a wide range of inventory. RFID tags cost as little as 4 cents each.
RFID Tracking Benefits Businesses of All Shapes and Sizes
Our RFID inventory tracking solution has been implemented by numerous organizations. It has proven successful for many of our clients including those in the following industries:
Hospitality
Medical
Manufacturing
In the hospitality industry, RFID tracking helps resorts and hotels track expensive inventory such as wine and liquor bottles and retail shop merchandise. We've even seen hotel restaurants use RFID to track expensive cuts of meat and other ingredients.
In the medical industry, our solution tracks consignment inventory throughout production and while stored in hospitals and other medical facilities.
In manufacturing, our RFID solution ensures accurate tracking of inventory throughout production and in storage. Our system can be programmed to automatically order certain parts or components when stocks run low. No other solution provides more visibility or convenience.
IOT Technology Provider
Mint Controls works directly with each of our clients to customize a solution that meets their needs and requirements. Our team fully evaluates each situation to ensure we create the most comprehensive solution. We provide all necessary training and support to ensure proper operation of the system.
Please contact us for more information about our inventory tracking solution.