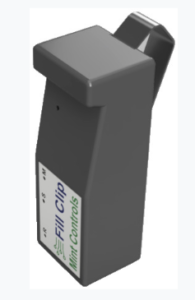 Businesses often find it difficult to keep restrooms stocked and clean. In busy areas, hundreds of people use public restrooms each day. These people create a lot of paper waste and use a lot of paper products. It can be almost impossible to keep paper towel and toilet paper dispensers stocked. However, these are important items that people use each time they visit the restroom. Inadequate supplies of paper products can lead to unsatisfied customers and health and safety concerns.
Making Waste Management Teams More Effective
Without proper waste management, waste bins can overflow, creating an unsightly mess and posing a health and safety threat to visitors. It's important that businesses do all they can to keep waste bins empty and paper products stocked.
Typical waste management involves sending teams on a regular basis to empty waste bins and fill dispensers. This is inefficient, as maintenance occurs whether or not it is actually needed. Because periods of high traffic occur at random times, waste bins can become full and dispensers emptied in a very short period of time. This creates problems if it occurs long before regular maintenance takes place.
Fill Sensors Monitor Fill Level in a Wide Range of Containers
Mint Controls' Fill Sensors attach easily to waste bins and paper product dispensers. These Sensors provide an inexpensive and extremely effective way for businesses and property owners to monitor fill levels. By having instant access to container status, waste management teams can effectively prevent paper products from running out and waste bins from overflowing.
Our Fill Sensors work on any size bin or container. They automatically collect and transmit information regarding fill level, location, temperature, and tilt. They can tell whether waste bins are becoming full or if dispensers are left open. The Fill Sensor communicates its status multiple times a day. The system sends automatic alerts via text message and/or email the moment it detects a problem. Users can easily view status of multiple bins and containers from any device that connects to the Internet.
Please contact us for more information about our Fill Sensors.