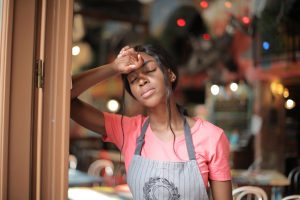 As more states lift stay at home orders and travel becomes more common, hotel management is faced with a difficult job. In addition to ensuring patrons remain safe throughout their stay, they must also make sure to protect hotel staff from infectious diseases. This becomes increasingly difficult as the number of coronavirus cases continues to rise in many parts of the country.
Hospitality businesses can slow the spread of disease by requiring hotel guests to wear masks while visiting high traffic areas including meeting rooms and gyms. They can implement additional cleaning and sanitization of high touch surfaces. They can provide hand sanitizer and encourage regular hand washing. However, these measures only do so much to prevent the spread of disease.
Fever is Often the First Sign of Illness
High temperature is often the first sign of illness. A fever can occur with little to no other obvious symptoms. Occasionally, the person infected doesn't even realize they're sick until they check their temperature. This is why many businesses are checking for fevers before allowing access to their facility. Unfortunately, this method takes time, effort, and puts the person taking the temperature at risk of infection. Even with a mask, coming close enough to manually check for a fever can cause a major problem.
Check Patron Temperature Automatically
Mint Controls' Feveroptics solution provides a safe and effective way to check staff and guests for fever. Our Feveroptics Camera and Station automatically scans each person as they enter the building or attempt to access high traffic spaces within the facility. The system provides both audio and visual alerts when it detects an elevated body temperature. With configuration, the system can even send an alert directly to the mobile device of those responsible for monitoring access.
Mint Controls' Feveroptics Camera and Station requires no human interaction. The system provides accurate readings, even during perspiration or when wearing a mask. Combining this system with RFID allows management to control access based on current body temperature. If necessary, this system can even be used to keep potentially ill patrons out of certain areas or out of the building entirely. The rule-based system makes it possible for each organization to determine what is acceptable and what is not.
This system provides an effective and convenient scanning solution for hotels, motels, restaurants, venues, and other hospitality businesses.
Please visit our Feveroptics website for more information.