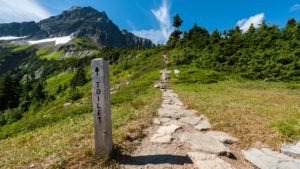 Portable toilets provide a convenient solution for large open spaces, construction sites, concerts, and other places where people gather. These toilets can be setup in just about any location. Unfortunately, they aren't always easy to maintain. This is especially true during popular events and in highly populated areas. Sometimes porta-potties sit in remote locations, where maintenance workers don't visit very often. Whatever the case, improper maintenance of portable toilets can lead to unsanitary conditions.
The Problem With "Scheduled" Maintenance
Most companies set a schedule for porta-potty maintenance. Unfortunately, these schedules don't take into account factors such as increased traffic and periods of increased usage. Just one event can create a major maintenance issue. It's important that companies focus on monitoring usage instead of relying on pre-determined schedules.
Fill Level Sensors Ensure Quick and Efficient Maintenance of Porta-Potties
Mint Controls' Fill Level Sensors collect and transmit information regarding fill level. The system uses predictive analysis to locate patterns and predict changes. This helps locate periods of increased usage. The system can be configured based on pre-determined rules. It can send alerts to maintenance personnel when porta-potties are coming close to the point at which they require attention. This allows workers to address maintenance issues quickly and efficiently.
Mint Controls' Fill Sensors provide the perfect solution for campgrounds, parks, construction sites, nature preserves, beaches, concerts, outdoor events, and more. The sensor attaches easily and discreetly. It includes GPS to ensure maintenance crews receive the exact location of the toilet requiring attention. This makes maintenance more efficient and eliminates unnecessary stops. Workers only visit the toilets that need it. This saves a considerable amount of time and money on maintenance costs.
In addition to saving money and ensuring cleanliness of portable toilets, improved maintenance helps prevent people from eliminating in other areas. This is especially important for nature preserves and campgrounds.
Comprehensive IOT Solutions
Mint Controls provides comprehensive solutions for common problems faced by organizations today. We work with each of our clients to evaluate their needs and create a customized solution. Please contact us for more information about our Fill Sensors.