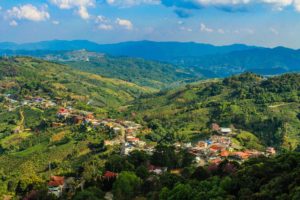 Planned communities have become extremely popular over recent years. These communities typically feature large homes and a wide range of amenities such as walking trails, swimming pools, gyms, and more. Everything needed is located close by, making housing communities desirable for both individuals and families.
Because of the number of homes and features, planned communities typically involve large areas of land. These communities are often located in areas where the natural landscape provides an attractive view for residents. This is a major selling point for home buyers.
Unfortunately, monitoring and restricting access to housing communities is difficult. Although fencing and gates can provide a first line of defense against unauthorized access, they cannot stop intruders entirely. When criminals gain access, they not only increase the chance of damage and theft, they also impact the safety and security felt by residents throughout the community.
Repeated events of unauthorized access can affect the reputation of the community and increase the chance of residents leaving. This leads to losses at the time of the event and in the future as word spreads about the event. It's important that housing community owners implement additional security if they wish to retain residents and prevent future problems.
Comprehensive Security Solutions
Mint Controls develops security solutions for businesses and communities looking to prevent unauthorized access. Our system uses advanced technologies including LiDAR and temperature sensing to locate trespassers. The system provides a holistic view of the entire area. It uses predictive analysis to locate potential problems on or around the perimeter. With the proper configuration, our system can send an automatic alert via SMS text message or email when it detects a problem. It can also notify the authorities to enable quick response time to a wide range of issues.
Using LiDAR technology allows us to monitor large spaces without affecting residents' view of the surrounding scenery. Our system does not require traditional fencing to ensure adequate protection. This fenceless security system provides a comprehensive security solution for housing communities and other large spaces.
Please contact us to learn more about our LiDAR security solutions.