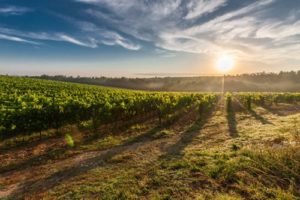 Technology plays a big part in all of our lives. When it comes to business, technology helps automate and simplify a number of processes. The right technology solution increases efficiency, reduces costs, and improves productivity of just about any business.
What many people do not realize is that technology is already being utilized by a wide range of industries. The agriculture industry is just one of several industries that utilize advanced technology.
Smart Sensors for the Agriculture Industry
The agriculture industry uses smart sensors to monitor soil moisture, crop growth, and livestock feed levels. The right technology solution allows farmers to remotely manage and control connected harvesters and irrigation equipment. The system uses artificial intelligence based analytics to analyze data and compare it to third-party information. This makes it possible for farms to predict yields and make adjustments when necessary.
Utilizing advanced technology, farmers can significantly improve the efficiency of everyday tasks. Smart sensors help minimize costs and preserve resources. Farmers only use as much water or supply livestock with enough feed as required. This reduces waste and ensures crops are not overwatered and livestock overfed.
Advanced technology enables farmers to increase productivity and make better use of land, water, fertilizer, and other resources. The information collected allows for greater transparency into the agriculture industry.
Choosing a Technology Solution Provider
Farmers that wish to take advantage of new technologies must take care when selecting a technology solution provider to work with. It's important to find a provider with ample experience. Mint Controls has several years of experience providing technology solutions to a wide range of commercial and government clients. When you work with Mint Controls, our team works directly with you to analyze your needs and develop a solution, customized to your requirements and budget.
How it Works
Our agriculture smart sensors collect and transmit a wide range of information to our PLC. The PLC processes this information and applies predictive analysis. This helps locate potential issues. Automatic alerts notify key personnel of potential problems. Users can view relevant information collected by sensors on any device that connects to the Internet.
Please contact us for more information about our smart farm solutions.