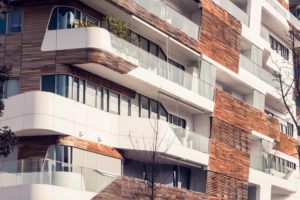 Apartment building owners are responsible for keeping tenants safe. Unfortunately, this can be difficult without proper security. It's important that apartment building owners take the time and steps needed to ensure crimes do not occur in or around their building. If crimes do occur, these owners need the proof necessary to locate and prosecute criminals.
Lighting
Adequate lighting is important for keeping tenants safe. Having proper lighting outside can deter criminals from committing crimes around the property. However, it's important that outdoor lighting does not create any shadows against the building. These shadows make it possible for criminals to hide.
Indoor lighting must be adequate enough for tenants to see possible threats. This is especially important in hallways and stairwells. In addition to providing the light needed to identify potential threats or security issues, adequate lighting helps prevent tenants from tripping and falling downstairs.
HD Cameras & LIDAR
HD cameras provide an effective way to monitor areas throughout an apartment building. When placed at entrances, in hallways, stairwells, and common areas, HD cameras track activities and capture images which can be used to locate and prosecute criminals if needed.
When combined with LIDAR technology, HD cameras provide a 3-D image of all people and movement throughout a space. This system works on any size area, even large spaces with multiple people.
Comprehensive Security Solutions
Mint Controls has several years of experience providing security solutions utilizing advanced technology. When you work with Mint Controls, we come to your location to analyze your needs. This allows us to create a customized solution that meets all of your requirements. We install HD cameras and LIDAR systems where needed. Our team even offers smart lighting solutions that monitor and track their own health as well as the movements of tenants in and out of the building.
We connect our cameras, sensors, and systems to our programmable logic controller (PLC). The
PLC collects information from connected devices and processes it using predictive analysis. Our system sends automatic alerts of potential security threats to key personnel. This makes it possible to address issues before they become a much bigger problem.
Our security solutions are faster, better, and more accurate than any other available today. Please contact us to learn more.