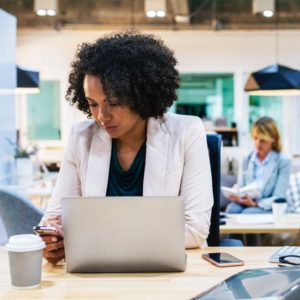 Manufacturers often find it difficult to track employee productivity. Unfortunately, without proper tracking, these manufacturers stand to lose a lot of money. This is especially true for manufacturers responsible for the creation of medical devices. These devices must be built to exact specifications. They must also reach the right person at the right time. The location and status of each employee must be monitored to ensure production is able to continue as planned.
Successful production relies on multiple people, each responsible for one specific task. All of these people must be in place to ensure a smooth transition from one stage of production to the next. Unfortunately, it can be difficult to know if every staff member is exactly where he or she is supposed to be. This is especially true for large facilities with multiple production lines.
RFID Tracking
Production facilities around the world have already begun implementing new technologies to track devices as they travel through production. What many people do not realize is that these same technologies can also be used to track each staff member.
Through RFID and NFC, staff members can be tracked as they move throughout the entire production facility. Management can quickly find employees and know the exact time they entered and left each production line. This helps locate potential bottlenecks and improves productivity.
RFID tags are installed in employee identification cards, which are carried by staff members inside the building. RFID readers are discreetly installed throughout the facility in either the floor or the ceiling. These readers continuously scan the area, collecting and transmitting information about individual employee location, and the time they entered and left each area. These readers are strategically placed to ensure accurate tracking of all production areas.
The information collected by the readers can be viewed in one convenient location. The information provided is displayed in a clear, easy to read and understand format. This makes it possible for anyone to use the system, regardless of their knowledge or prior experience with similar technologies.
Smart Solutions for Businesses Today
Mint Controls provides solutions to a number of problems faced by organizations today. Our RFID solution has been used successfully by multiple businesses across a wide range of industries.
Our team has years of experience and is well prepared to provide a customized solution for your needs. We work directly with each of our clients to fully analyze their existing systems. We then create a solution, custom tailored to their unique needs and requirements.
Please contact us for more information about our tracking solution.