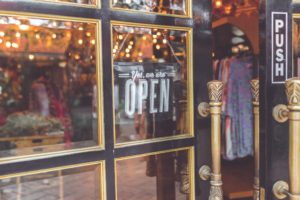 Retail shops often struggle to monitor and track merchandise. Unfortunately, without proper tracking, keeping accurate inventory counts is nearly impossible. It's important that retail facilities implement a reliable and accurate tracking solution.
Technology Solutions
Mint Controls provides comprehensive solutions utilizing advanced technologies. We work directly with each of our clients to fully evaluate their needs and requirements. This allows our team to develop a solution, custom tailored to solve a wide range of problems.
Mint Controls has experience working with several retail businesses to provide RFID tracking of merchandise such as clothing, accessories, souvenirs, and expensive bottles of wine and liquor.
How it Works
Retailers apply RFID enabled labels or tags to merchandise. These small tags contain specific information about each individual item. Products are automatically scanned by RFID readers as they move from one location to the next. This makes it possible for the retailer to track each item at all stages from receiving until the moment it leaves the facility.
Users can view all data collected by the readers on Mint Controls' Software. This makes it easy to track quantity, location, and reorder status of multiple items. The Software displays all data in a format that's easy to understand. This makes it possible for anyone to use the system, regardless of their prior experience with similar technology.
Benefits
There are numerous benefits of RFID tracking. In addition to tracking merchandise location, the right RFID solution also eliminates the need to physically count inventory. This saves time, reduces the chance of human error, and allows staff to focus on other important matters.
With proper configuration, the system can even automatically reorder product as needed, ensuring adequate inventory at all times. This has the added benefit of increasing customer satisfaction.
IoT Solutions
Mint Controls offers a number of features and options to ensure the most comprehensive solution. We provide all necessary hardware, software, installation, and support. Our team provides integration with existing systems as needed. When you work with Mint Controls, we work directly with you throughout the entire process.
Please contact us for more information about our RFID solution.