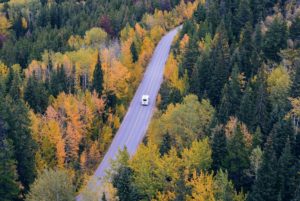 RV companies are responsible for multiple parts. These parts include those required to complete repairs and parts required for upgrades and improvements. Unfortunately, most RV companies do not have an accurate way to track the large number of parts they keep on hand. This creates issues when expensive parts go missing.
When it comes to automobile parts of any kind, theft is common. This can lead to significant loss for the company. Not to mention the loss of reputation when repairs and upgrades aren't completed in a timely manner. RV companies must avoid loss if they wish to stay ahead of the competition.
The Problem With Traditional Part Tracking Methods
Traditional part tracking includes keeping lists of all parts on location. It is up to staff members to manually inspect and count inventory on a regular basis. This method is prone to error and inventory counts often go unfinished as other jobs take a higher priority.
RV companies need a system that automatically counts and records inventory quantities and alerts staff if parts go missing. This is the best way to prevent loss and ensure accountability of all employees.
RFID Tracking Solution
Mint Controls' RFID solution uses inexpensive RFID tags to track parts from the moment they arrive until they leave the facility. This solution provides an accurate and reliable method for tracking a wide range of inventory. Staff members print and apply RFID stickers to all parts at the time of receiving. Mint Controls installs RFID readers strategically throughout the facility including at all entrances and exits of storage areas.
The RFID readers automatically scan parts as they move from one area to the next. This eliminates the chance of human error and ensures staff members know the exact location of parts when needed. This increases custom satisfaction, reduces burden on staff, reduces loss, and increases profitability.
Customized RFID Solution
Mint Controls provides customized solutions to a wide range of business problems. Our team has experience working with several industries and understands what works and what does not. We work directly with you to create an RFID solution that meets all of your business needs and requirements.
Please contact us for more information about tracking RV parts.